Bandersnatch is Netflix's first ever interactive show – a choose your own adventure story, about a boy who designs a choose your own adventure game.

To launch it, we created an interactive poster campaign – turning the London Underground into a maze of cryptic statements that forced travellers to question their daily commute and the decisions they made as they moved through the space.

The campaign tracked popular journeys through the network, with sequential messaging that referenced likely decisions, such as interchanges and alternate routes.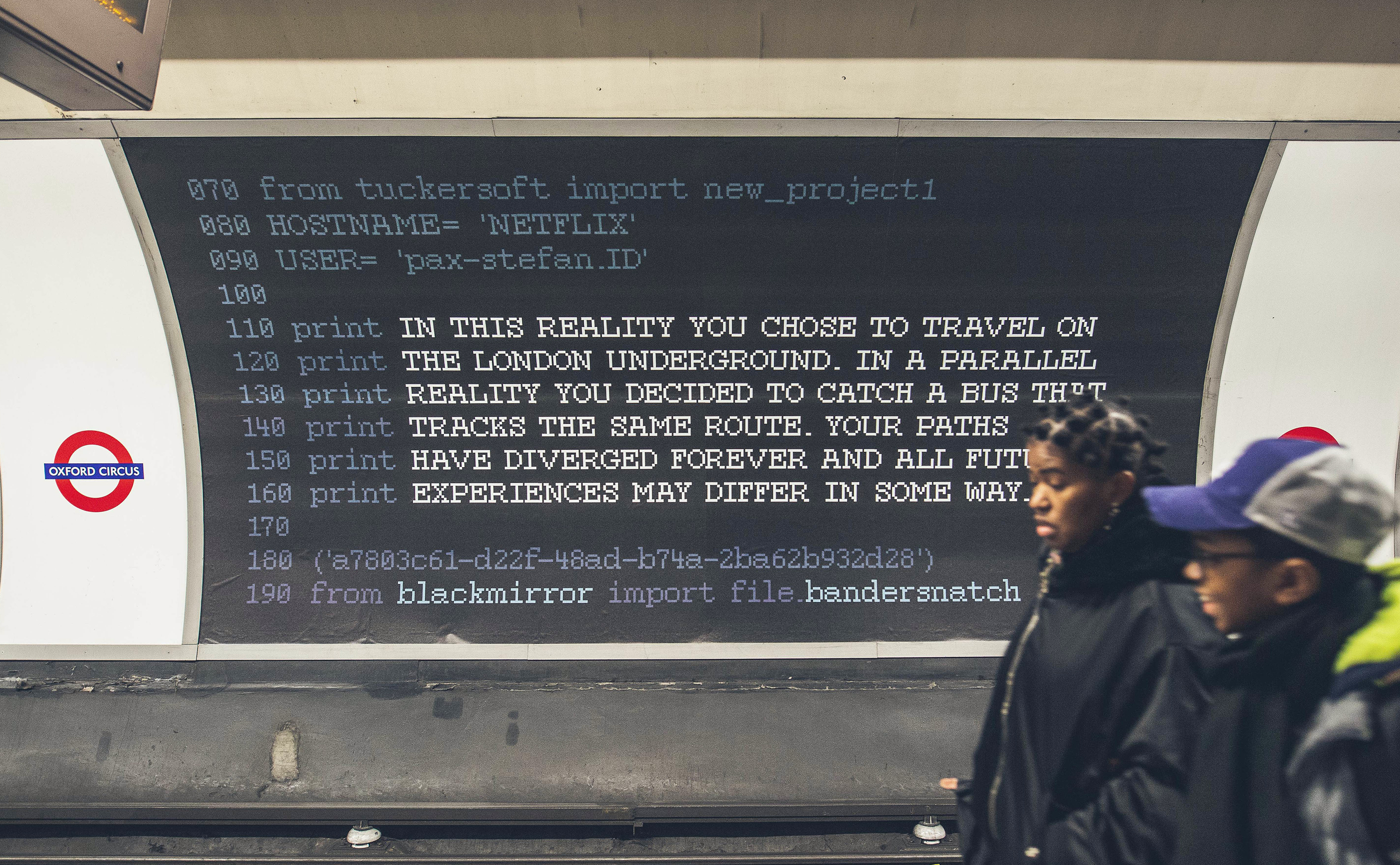 At Shoreditch High Street station, clues were leaked in the code about how to access specific pathways in the story.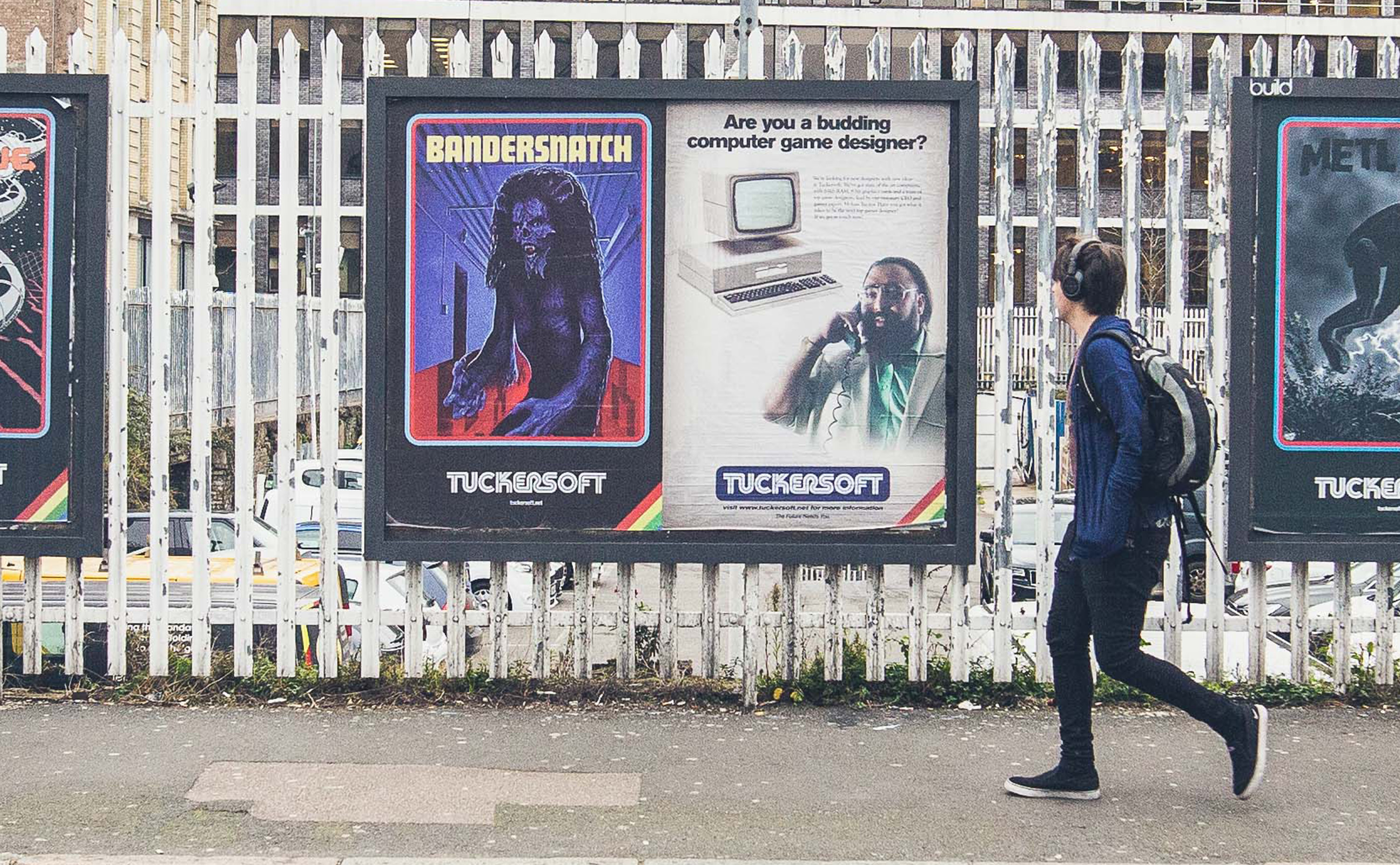 Posters for other Tuckersoft games referenced previous Black Mirror episodes and we even created a recruitment campaign for computer game designers, which linked to real programming vacancies at Netflix HQ.