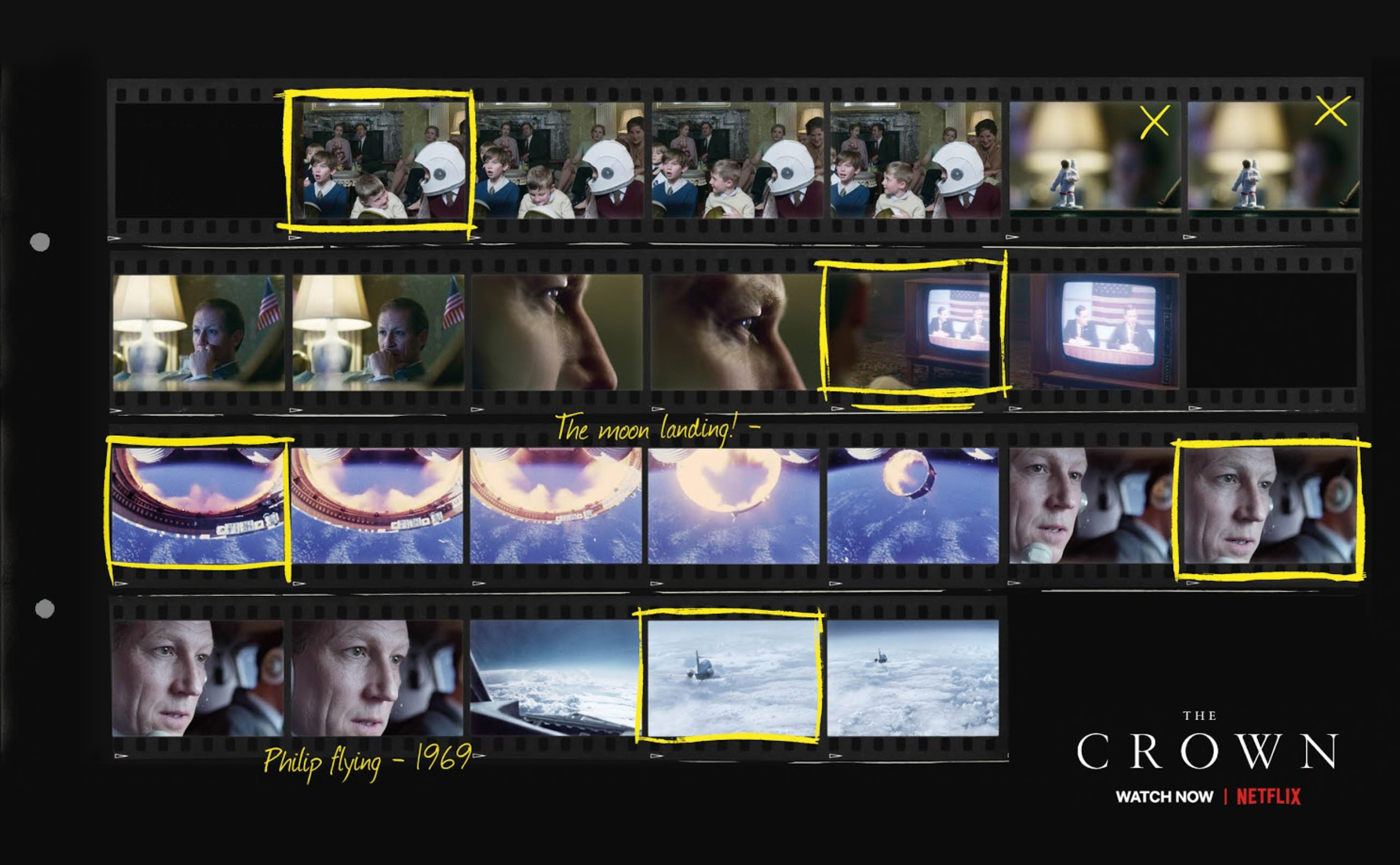 To launch the third series of The Crown, we wanted to showcase the royals in an intimate, informal way.

Taking cues from fashion film photography to root the series in the 1960–70's, we produced three contact sheets for Philip, Margaret and Charles, each dropping clues about historic moments that are featured in the show.
We also created a royal memo – complete with Netflix crest – to annouce the launch date in national newspapers across the UK.